Help your Students spring into HAPPINESS
Dear reader,
20th March is International Happiness Day. You may know that keeping my students' levels of joy high is a topic quite dear to my heart so I have planned to dedicate the whole new week to celebrating and exploring my students' happiness.
In the last issue of the e-zine INSPIRATIONAL ENGLISH, I got the privilege to interview Erin Michelle Threlfall, who runs the project Happiness 101: Teaching our children Habits for happiness. If you want to find out how she teaches her students to be happy, check out the interview here ( pages 9-13)
Elbert Hubbard said:
"Happiness is a habit- cultivate it."
So here's how I am planning to do it with my pupils next week.
Read HAPPY poems
Poems are often present in my classes. If you don't know how you could use them, check out the ideas below:
A couple of months ago I was introduced to the beautiful poems of Josie Whitehead- voted INSPIRATIONAL ONLINE CHILDREN'S POET FOR 2007. On her website, you can find poems for every occasion but those are my favourite HAPPY poems:
Happy Hour
Let's try fill our days with "happy"
Instead of those just sharp and snappy.
Let's show the world our inner smile
And bin the face that looks hostile.
We'll think more of the words we use –
Choose them as carefully as our food.
Don't always pass on inner gloom
For other people to consume.
Try to give them kindness, caring.
Our hostile thoughts do not need airing.
There's more to life than push and shove
When other people need our love.
Try to sweep black thoughts away.
And replace them in a sweeter way.
Let's work some magic, wave a wand,
And then happy faces will respond.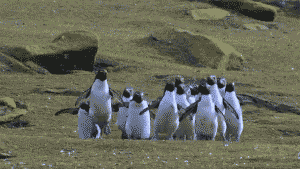 Searching for happiness
I'll tell you the story of two silly young elves
Who searched for true happiness all for themselves.
They packed up their bags and set off on the road
And the first thing they met was a slimy brown toad.
"Are you happy with life, Mr Toad?" the elves said.
"Yes! I really can't grumble and I'm very well fed.
For I sit in this garden, enjoying the sun
And I catch lots of insects. Now isn't that fun?"
"Well we wouldn't be happy if our lives were like that."
So they went a bit further and met a black cat.
"Now tell us, old tomcat: Is your life really nice?"
"Oh yes I am quite happy when catching some mice."
"Well we don't think that life would bring us much joy!"
So the elves went along till they met a young boy.
"So what gives you happiness? What brings you pleasure?
Do you have money and perhaps lots of treasure?"
"No," he replied truthfully. "Money doesn't bring joy,
But it's a hard thing to answer," continued the boy
"But do things for others that gives THEM some pleasure -
And it's then YOU get happiness far beyond measure."
Courtesy of Josie Whitehead
Get creative
Ask your students to design a collage on the topic:
5 things that we can do in our everyday lives to make other people HAPPY.
The poster below was created by one of my students last spring.
Last but not least, if you are after some HAPPY Lesson plans, you can find lots of great ideas in last March's issue of the e-zine INSPIRATIONAL ENGLISH. The whole edition was dedicated to the theme of HAPPINESS so I am sure you will be inspired to bring more cheerfulness in your classroom.
If you want to share your HAPPY resources with me and other inspiring teachers, drop me a line here