We knew she'd arrived when the leaves turned to gold;
We knew she'd arrived when the wind became cold;
We knew she'd arrived when the apples turned red
And a carpet of leaves made a colourful bed.
Oh yes, we know that AUTUMN has arrived. It has laid beautifully-coloured leaves around and the chill in the air kindly invites us to go home and make a cuppa. The verse above comes from Josie Whitehead's poem "We knew she'd arrived" and you can read the whole poem here.
Did you know that the first Thursday in October is National Poetry Day in the UK? Poems are often present in my lessons and I often dip into this "metric world" for some inspiration.
Yesterday one of my students asked me what autumn was like in England so instead of describing the season myself, I decided to get some help on Josie's website. I was sure that the popular English poet would have written some poems dedicated to these chilly days and I was not disappointed.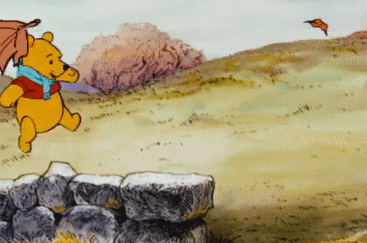 Here are some of my favouite Josie's autumnal poems and how I would use them with my students:
Practice Pronunciation while Listening to Josie Whitehead
recite her own poem
One of the poems I like is AUTUMN LEAVES. It comes with a recording so that you can practise pronunciation, diction and intonation while listening to the poet.
Autumn cascades golden hues
From high up in the trees.
They twist and turn in fast swing dance
Upon the eastern breeze.
Reluctantly they clothe the path
And lay just where they're put,
Until, unnoticed, they are crushed
Beneath a human foot.
You can read the rest of the poem here.
Act out a poem.
In the poem AUTUMN TREE TALK, the poet uses PERSONIFICATION and the trees talk. :) It's a wonderful way to learn the names of certain trees. I would ask my students to write their own version of what these trees could be saying and then read the poem. Let's see what they want to tell us:
The tall horse chestnut by the lake
Sighed in the summer's sun:
"My leaves are changing colour
And I'll lose them every one."
The beech tree, shivering, had to say:
"Oh, how this wind blows cool!!
My leaves will soon be floating
On the ripples of this pool."
Read the rest of the poem here.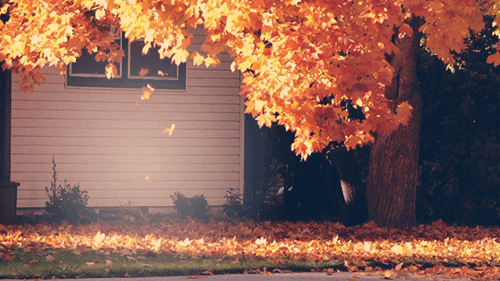 Put it all together
Cut up the verses of a poem and ask the students to put them in the correct order. I believe THE AUTUMN SHOW is a perfect choice because it tells a story. Let's have a read:
An email arrived upon my screen,
But what a big surprise!
It was an offer for some little pills:
"Great for increasing size!"
Now usually it's slimming pills,
But this was something new.
"I'll send for these," I told myself.
"I'll start with just a few."
The postman came, the pills came too,
And these went in my barrow.
With rotted compost out I went
With breakfast for my marrow.
"Try these my dear. See how it goes.
Eat up, let's see you grow.
There's lots of growing to be done
Before that autumn show."
Find the rest of the poem here.