Inspirational English
Madeleine, Maddy and Midge- a lesson plan on how to combat negative thinking- Part 1
Updated: May 2
About a month ago I was looking for a book for young learners when I came across The Magic Is Inside You: Powerful & Positive Thinking For Confident Kids by Cathy Domoney. After reading the positive reviews, I decided to buy it and read it myself. I got easily hooked into this short book about a six-year-old girl called Madeleine who learns how to "take control" of the negative chit-chat in her mind. I was happy to see that the author had suggested a lot of activities for parents and educators to do while reading this empowering story.
You can watch a read-aloud version of the story here:
So this week I used "The Magic Is Inside You" with my primary students. I spent one 45-min lesson on it, bearing in mind it takes about 15 min to read the story. I intend to dedicate another follow-up class next week so don´t miss next Friday´s post to see what I have planned. This is what I did: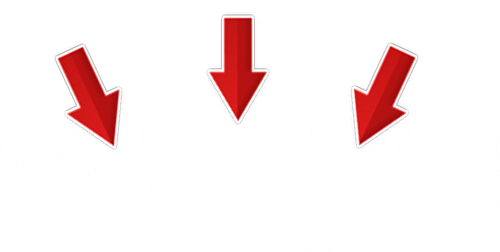 Step 1
I showed a picture of Madeleine (page 1) and asked the students to brainstorm words that they can use to describe the protagonist with. I have to say that the illustrations in the book are amazing and they depict the story beautifully.
Step 2
Then I read the first three pages to check their ideas and find out more about the girl.
Step 3
I told the students that Madeleine has a secret friend called Maddy. I asked them to listen and write down what things Maddy tells Madeleine. Then I challenged them to predict how Maddy makes Madeleine feel. After they brainstormed different words, I read the next part (pages 16 and 17) to check. This was a wonderful way to review and learn some positive vocabulary.
Step 4
After that I informed my pupils that Madeleine has another secret friend, called Midge.
NB. On the other hand, Midge ("the monkey talk" in her head) tells the little girl that she is not good or smart enough.
So I followed the same procedure as in Step 3. First the students had to write down the things Midge tells Madeleine and then predict how she makes her feel. I continued reading the story while discussing the answers to those questions. Again the pupils wrote various negative vocabulary while listening.
Step 5
After realising that Midge makes Madeleine feel "frightened" and "heavy as a rain cloud", we held a discussion to see what advice we could give Madeleine. My students seemed to be deeply moved by the way Midge was affecting Madeliene´s life. Having trouble sleeping and crying for no reasons where only two of the negative after-effects. I finished reading the story to find out how the girl manages to restore her inner power and believe in the magic she carries within.
Step 6
In the end we talked about what they have learned from the story and how they can apply it in their lives. I was happy to see that my students were eager to share they have experienced the same problem and this book has made them believe they can find the magic within themselves.


Subscribe to the updates of the website to find out how I´m going to follow up this lesson and of course learn other positive ways that I use to empower my students.
I am going to run my first workshop called EMPOWERING STUDENTS at Edyoufest this August. This year´s theme of the educational festival is Psychology and Language Learning so I will be happy to share how I use positive psychology to empower my students.
Have a relaxing weekend,
Marusya Price