Inspirational English
Don't "trip-up" on your "day-trip" to London
Updated: Apr 19
Hey,
How was your weekend? Last Sunday we enjoyed a spectacular air show which attracted many tourists to beautiful Folkestone.
So this week I am taking you further inland. I know some of you and your students will head to London this summer to explore the famous sights. Personally, this is my least favourite place in the country and I visit the capital only if I have a good enough reason.
A couple of years ago my husband and I attended a personal development workshop in the capital city. However, after spending two hours listening to a motivational speaker, we decided we were not motivated enough. Tempted by the scorching sun outside, we didn't hesitate much and left the venue. London's landmarks seemed a lot more appealing to us.
Being prepared for a whole-day workshop meant that we were not equipped to deal with trudging around London. So next time I will definitely pack a pair of comfy shoes.
I have also learned:
1) A rucksack with a few homemade sandwiches will save you money in the long run
2) Feeling exhausted? Then relax in many of London's famous parks. My favourite is St James's Park, where you can spot friendly ducks, squirrels, and beautiful swans.
4) I know these deck chairs look tempting but be prepared to pay around £2.50 to use them.
5) If you are stuck in front of Buckingham Palace to see the Changing of the Guard but you can't see anything, grab the chance to have your photo taken with one of the many mounted policemen.
6) Does this sound familiar? You want to see a spectacular show in London but find the tickets too pricey! Then have a stroll along the banks of the river Thames and you'll spot lots of entertaining buskers.
7) If you get caught short, you can always visit a public loo. However, be prepared to spend 50p to have a pee in the Queen's Jubilee Toilet.
What other tips would you add?
And before I say ta-ta, here's a head-scratcher for your students.
And the answer is...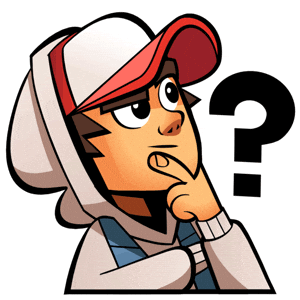 A comma
Subscribe to the updates of the website here
in order to receive positive teaching tips and lesson plans.


Have a lovely weekend,
Marusya Price