Inspirational English
There's something FISHY going on at the beach
Updated: Apr 15
Hey,
Today I will take you to the beach with the fun poem The fish that swallowed granny's teeth by Josie Whitehead. I used it with my younger students a few days ago and they found it hilarious.
This is what I did:
Step 1
We brainstormed what incidents can occur on the beach, such as:
*falling asleep and getting sunburned
*running out of suntan lotion
*getting stung by a jellyfish
*having your chips stolen by a seagull ( Yes, it's possible!)
*cutting your foot on a shell
*falling off your surfboard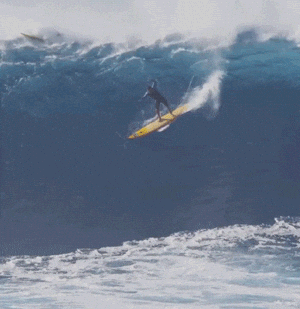 Step 2
I told the students that they'll read a poem which involves a fish, false teeth and a grandma. We discussed different scenarios of what could have happened.
Step 3
Before the lesson I had mixed up the lines in each verse of the poem. So I handed out the worksheet with the mixed up sentences and asked them to put them in the correct order. I pointed out that Line 1 rhymes with Line 2 and Line 3 rhymes with Line 4. My students are used to rhyming, however, if you haven't introduced this form of repetition, you'll need to give some examples first.
And she walked up the beach looking very bemused. An awful thing happened as I'm sure you'll agree. For a wave knocked her over and Gran was confused. Granny lost her false teeth when she swam in the sea
'What has happened to Granny?' we asked Mum and Dad, 'Oh whatever's the matter?' but there came no reply. 'For she won't speak a word and her face looks so sad.' Granny sat on her deckchair and started to sigh.
'Oh I can't eat my dinner - I can't chew this beef. For her secret was awfully hard to conceal. Oh how will I manage without any teef?' But the truth was revealed when we went for a meal
She cut into the fish – 'What's this lurking beneath?' 'Look, there's fish on the menu. That's softer to chew.' Well you'd hardly believe it! - Gran's full set of teeth. 'Yes, I'll have some,' said Granny, and added: 'Thank you.'
Step 4
I read the poem from the poet's website in order to check the students' answers. You can find the poem here.
Step 5
The students worked in pairs to draw and write a comic strip which explains how granny lost her teeth. If you have access to a computer, the students can create the comic strip online using these websites: Storyboardthat, Canva or Makebeliefscomix
Subscribe to the updates of the website

here
in order to receive
positive teaching tips and lesson plans.
Looking for more summer lessons? Check out my sensory bundle "Sights and Sounds of summer" .
Follow INSPIRATIONAL ENGLISH on Instagram, Facebook & LinkedIn
Have a nice weekend,
Marusya Price